Delamar Academy's guide to creating a great makeup artist website
Creating a makeup artist website is one of the most frequent dilemmas our graduates face upon leaving Delamar. We now have to market ourselves in this digital age. For many artists who work primarily on fashion and commercial jobs, it's simply not enough to just be good at your job anymore; you have to communicate your services to the online world. We get asked about this all the time! Having a website is really important to attract new clients. If you work in the film and TV industry exclusively, a makeup artist website is much less of a concern, but it will definitely help you.
In this post we will address the following:
What a great make-up artist website looks like
How to create it
How to drive traffic towards it.
Simple, visual, uncluttered and clean is the name of the game.
Here we have some examples of graduates' websites that are really good
This is a sophisticated makeup artist website that Jo has taken great pride in developing. A friend created the template for her, and Jo has been very picky about the layout, fonts and use of space. Jo's website makes an immediate visual impact; it tells the user that she has a large breadth of cool work. The fixed menu is useful because you can browse her work and still navigate the website so easily. Satisfyingly, when you click on most images, they open up to a new page showing the full editorial story, or a larger version of that image.
This website is of an exceptionally high standard, mirroring Jo's work; she is very discerning and feels strongly about what is cool, and what is naff. As a make-up artist of Jo's standing and time in the industry, a website of this calibre is a must.
https://www.andrewdentonmakeup.com/
Unlike industry heavyweight Jo Frost, Andrew Denton has only been working as a make-up artist for 4 years. His website may not have the breadth of work, but his styling is brilliantly simple and clean. The focus is a panel of two images on the homepage that change every few seconds. The top menu is considered and shows all the areas that Andrew has worked in. Fonts are important, and this font choice is really chic. We love that his Editorials are listed in the menu. When you click on each section of his portfolio, you are taken to a page full of gorgeous images. We know Andrew is so selective about the images that make it into his portfolio, and this is a great way to be! Quality over quantity.
https://www.sarahjagger.co.uk/
This is a much more commercial makeup artist website, which reflects Sarah's industry work with brands and more commercial publications. That said the beauty section is enchanting with lots of editorial make-up looks. The main homepage displays a stunning magazine cover, showcasing Sarah's talent for no-make-up make-up looks, where the model looks sublime and as if her face is completely bare. This is a highly requested look on shoots, so Sarah is clever to put this look first up.
How to create your makeup artist website
You will need to decide on your website name and see if it is already taken. Once you have a unique domain, you need to purchase it and register your details. This is the easiest thing to do and can be done on so many services like 123reg.co.uk or Go Daddy.
Once this is done, you have to commit to the process of creating a makeup artist website. If you are one of those people who shudders at the thought of building a website, try not to get upset or resentful of this techy task; it will prove immensely satisfying and generate work for you. Many make-up artists whose careers started at a time before the Internet was a big deal, get flustered by the idea of creating a website but sadly it's an industry necessity for fashion, commercial and bridal make-up artists. Find a friend who can help, or invest in a highly recommended designer/developer to do it for you.
Ultimately you need to make peace with your decision and commit, possibly even by imposing a deadline.
Top tips
It's really important when designing your makeup artist website to develop good taste by doing your research. Look up all your favourite make-up artists. Use a good font, display your images well and do not to let any design elements cheapen or ruin your aesthetic. Websites for make-up artists are simply a visual reference that a potential client will look at and see. It doesn't have to do anything more or have a lot of text on it. As a rule, never put your rates on your website, this is secret information that changes with the requirements of the job and client.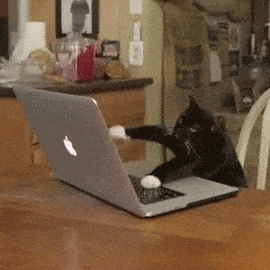 To create your make-up artist website, you can use any of the following platforms (plus more):
Squarespace– not the easiest but the most style-led platform made by creatives, for creatives. Subscriptions cost as little as £5 per month, and you can choose from so many beautiful templates. Top photographers like Michael and Sandrine have used Squarespace. It's worth sitting down for an afternoon and figuring out how to use it if you want to create your website yourself. Squarespace gives users 14 days for free, so you can create your design. No coding or web design skills are needed, but you do need to be IT savvy.
WordPress– The world's most popular CMS (content management system) the great thing about WordPress is all the plugins and widgets you can use to make your site look however you like. Sarah Jagger's website is created with WordPress as the hosting platform. Tools like Bold Grid give you the options to use WordPress plugins like you would use bricks to build a house, really straightforward!
Wix – In the wrong hands, Wix websites can look really bad. This platform has been created for the least technically gifted website creators, who want simplistic approach. Don't expect to blow people away with your Wix website, but all that said, some Wix websites are very good.
Once you have a design in place, be really critical and ask friends what they think. If you are paying someone to create the website for you, ask your contacts in the media industry what they think. If the same feedback is repeated several times, it's generally a good idea to act on it. Agree how many rounds of feedback you will implement yourself or with your designer.
How to send traffic to your website
Once you are up and running, nobody will know about this website unless you tell them about it…
Put the link in your social media bios.
Make sure you use Meta Tags and SEO (search engine optimisation) keywords via a plugin or organically. Google needs to know about this website, so spend a couple of hours making sure the SEO is strong. If you are unsure how to do this, your chosen platform will have a help area that shows you how to incorporate SEO within the website.
Once you are 100% sure everything is looking good, email your network with a quick "I've just launched my website, please have a look J". You will be amazed how this could remind your contacts of work you have done and it could lead to bookings.
When you update your portfolio within the website, share this on your Facebook with a quick link "portfolio updated!"
Put the link to your makeup artist website at the bottom of your email signature, so people can click on it.
Your makeup artist website exists as an online portfolio of your work. It will serve you best when clients ask to see your portfolio.
We hope this has been helpful. The next topic to address will be how to use Instagram as a make-up artist. This is another huge marketing tool so watch this space for some useful information on how to use the biggest social media platform and make it work for you.